Top Universities in London list
There are many universities in London. Some of them are cheap and some very expensive. Some have better reputation than others. Nevertheless every year all of them enjoy a high number of interested parties. Local and international students looking to pursue their studies in these most popular top universities have multiple options to choose from. There are multidisciplinary universities as well as specialist institutions. No matter what your education needs are, you will find a university that will meet your requirements in London. However, one thing that you should bear in mind when applying for admission in these universities is that they are not equally rated. Some universities are rated higher both internationally and locally. Based on the QS World University Ranking 2013/2014, here are the top rated universities in the capital city of England. If you are a student starting your study and need some help with bringing your items to the campus Removals London will be happy to help you out. In the meantime you can check the what institutions are on our top London Universities list:
University College London (UCL)
University College London is one of the top rated universities in the London. It is multidisciplinary research institute known for the number of international students gain admission into the university. As a multidisciplinary institution, it has 10 faculties.
One thing remarkable about the university as well as its teaching hospitals and campuses is its location at the heart of London. 
The campus located at the Gower Street is just a stone throw away from the cultural institutions and entertainment centre of London and Soho's party atmosphere. The Oxford Street, the popular shopping district is a short walk away from this campus also.
Imperial College London
This is another highly rated university in London. It is ranked 5th this year by QS World University Ranking. It mostly offers science courses. Laboratory work is much more emphasized in this university as a complement of research and teaching. There are also a lot of international students that obtain education in this university. The main campus of Imperial College London is situated in South Kensington which is close also to the centre of London. Other popular sites located within a short distance from the main campus are the Monumental Royal Albert Hall, Hyde Park, some of the biggest museum in the city and luxury superstore Harrods.
King's College London
It is the 19th best universities around the world which is a rise from the 26th position it has occupied previously. Students studying in the university have numerous scholarship opportunities. There are a total of five campuses in the university. Students studying in four of these campuses can easily access popular landmarks. These campuses are located in Thames. King's College London is more of a research-led institution.
London School of Economics and Political Science
This is the only university in the United Kingdom that offers only courses in social sciences. The institution pioneered such courses as politics, international relations, law, sociology, accounting and law. This specialized university situates in the Chancery Lane area which is located in a strategic location at the centre of the city. The school offers admission to numerous international students from various countries across the globe.
Queen Mary University of London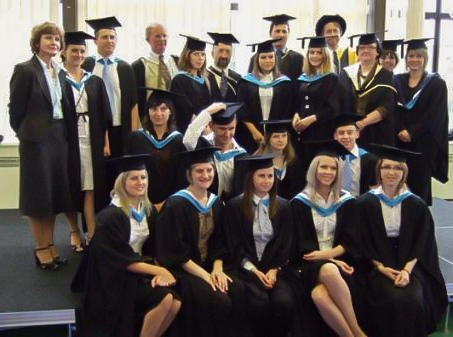 This is another university whose name speaks volume in London today. In this year's ranking of the universities, it took the 115 position. Numerous research and classwork based programs are offered by the university to both international and local students.
There are 17,840 students studying in the university. University Movers will happy to move your furniture to your new accommodation in the city.
Royal Holloway University of London
This is one of the top rated London's universities that are not located at the centre of the city. Students of this university require about an hour on public transport in order to get to the centre of the city. 
The university is known for its beauty. Students from more than 100 countries are studying in this awesome university. It is a multidisciplinary university.
Courses in sciences, management, humanities, arts, social sciences and economics are offered in this university.
School of Oriental and African Studies University London (SOAS)
This is a specialized university offering courses in Africa, Asia and Near and Middle East cultures, languages and societies. 38% of the students studying in this university are from more than 160 countries across the globe. The university has an attractive garden squares, numerous academic resources and history of literary inhabitants.
City University London
There are 17,000 students studying in this one of the most popular university in London. 28 percent of this number is international students and 16 percent are from other European countries. As a multidisciplinary university, there are a number of courses offered in this university.
Birkbeck College, University of London
Ranked 374th best university in the world, Birkbeck College, University of London is situated in Bloomsbury area which is close to SOAS and UCL. Students enrolled in evening courses in this university are able to obtain their degrees after a three-year evening courses. They have the same loan and visa entitlement with daytime students. This is the only university that does this in the entire UK.
Brunel University
Brunel University which is ranked 360 in the world is named after a Victorian engineer Isambard Kingdom Brunel. It is very common among UK students. Though, courses in arts, health, law, information systems, social sciences and sport are offered in the university, it is popularly known for courses in engineering and design. There are about 15000 studying in this university who are from other countries across the globe.