Avail the best confidential document shredding services with London company
Most businesses do not give much importance to confidential document shredding. They are unaware of the fact that throwing confidential paper waste in the recycling bin is likely to put them at the risk of identity theft. And the resulting fines and lawsuits will turn highly perilous for the business. Via exposing client's information to hackers will result your organization to lose its repute that can be highly devastating. Following the boom in the office document and identity theft, information can pose a severe security issue if it falls in the wrong hand. It is here where our confidential document shredding services come in. Our skilled team will help in eliminating your confidential waste securely and swiftly on site and offer you with authentic certificate destruction concerning your records. The flexible series of confidential waste services that we offer in London, Manchester, Bristol, Leeds, Cardiff, Liverpool, Glasgow and in many other locations will successfully cater for both smaller requirements or big archive destruction projects and at a competitive price.
Maintaining a high level of reliability and trust with clients is our priority
For every business small or big, the security and protection of confidential information are highly significant. Storage of data is certainly one of the issues which for some time is dogging managers and entrepreneurs. When your business records and documents reach improper hands this will cause huge losses to your business. The security and safety of your confidential paper waste and private information are highly essential both to us and also our desire in upholding high levels of reliability and trust with our clients. Our office files shredding and disposal team stays current continuously on information and news in our industry. By performing this we keep ourselves updated of any warning, recommendation or change that affects our activity. Right from high profile firms to sole owners from major hospitals to law firms and federal government, our document shredding services succeeded to earn a good reputation as well as the trust of leading local businesses.
Which documents require to be shredded?
Any office file, medical record, bill, financial document or other paper that comprises of confidential information concerning your customers, suppliers, patients or employees. These include:
Memos comprising information on present activities within your organization
Financial information
Personnel files
Client records
Payroll documentation
Medical records
Innumerable advantages of hiring our confidential waste disposal company
With our scheduled document shredding service, our confidential waste disposal and recycling company with offices in London, Newcastle, Sheffield, Chester and in other locations across the UK designs customized security programs for ensuring that your secure documents are constantly serviced. Our specialty is that we prevent binding our customers to contracts, instead we are known for delivering dependable confidential shredding services tailored for meeting the security level and accountability which is needed for each job. No matter whether you have thousands of employees or just one, we chalk out a plan for the secure document shredding solutions on monthly schedule or weekly or daily schedule which meets your needs best. Post establishment of the program, our staffs ensure consistent and timely service. Below is a list of the innumerable advantages of hiring our services. These include,
Reduce price of storage for the records which are no longer needed
Be compliant with varied, governing regulations and rules
Ensure that one possesses access to information which is no longer required
Maintain audit trails via certificate of destruction
Align your green schemes with our effective green practices in document shredding and contributing for an environmentally friendly planet
Hard-copy archives are securely destroyed and that too timely guaranteeing you incur only costs of storage in relation to the document that you need to retain
Peace of mind being aware that you are abiding by every regulatory need via securing confidentiality of client and employee information and also vital corporate knowledge
The convenience to have the shredding process being carried out by a well established and professional organization that is charged to take up the responsibility to protect the confidentiality and safety of your information
No matter whether your requirement is a daily bin rotation service or the archival storage room, our team can simply scale services for catering your desired needs
Offering expert advice and guidance on the most secure, environmentally responsible and economical choices for securely destroyed electronic media and hard copy alike
With specialized facilities and equipment, every material can be destroyed securely at an affordable price to perform such services that too devoid of the requirement for capital investment
Why choose confidential shredding London?
Every shredded document is recycled followed by destruction
Staffs are fully trained and uniformed in legislative procedures and policies
Our security locked consoles guarantees utmost security on a regular basis
Our secure document shredding console will help to keep you safe in-between shreds
Certificate of destruction displays your legal compliance
Our document shredding solutions are more affordable than purchasing an office shredder
We also provide other services like furniture disposal or cheap office removals London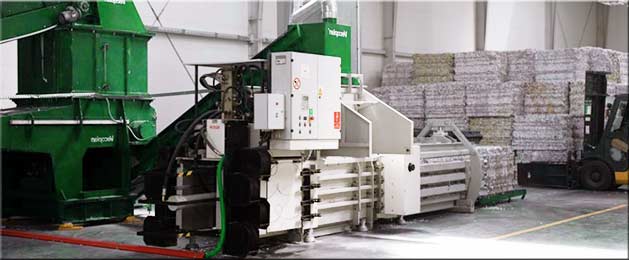 Businesses and individuals alike over the years have fallen victim both to scams and identity theft owing to their carelessness of not taking good care in carefully destroying confidential paperwork. Our confidential document shredding solutions offers customers and company owners peace of mind being aware that their crucial information will be destroyed in the right way. So avail our services right away and be worry free. Contact us today and get cheap document shredding solution for your company in London and all United Kingdom.