Office furniture clearance London
Office clearance is a process disposing office old equipment, unwanted files and documents as a means of decongesting an office space especially before or after the relocation process. Such a project is very beneficial in a number of ways. First, it makes moving easy and less money consuming. Secondly, it helps to decongest the office space which increases the safety of your employees and creates a pleasant working environment.. If you dispose items that you will no longer need in your new office, you will have a lot of spaces in the new premises. So, office clearing is a veritable mean of maximizing your new office space.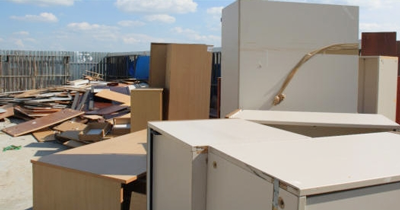 Just like every step involved in office change, office clearance is a very tasking project that requires an expert handling - planning, furniture and equipment assessment, resell, recycling, disposal, logistic and transport related issues. If you are looking to clear your office of broken, old, used or simply unwanted furniture, items, equipment, computers, servers, files and documents, you should ensure the project is well planned so that you will not encounter any problems on the way. Besides, there are legal environmental requirements to be satisfied for such a project. This is why such a project requires careful planning and expert handling.
Our experienced and professional London office clearance specialists and move management advisors will be happy to carry out a technical survey at your property. We will asses the state and value of your office equipment to be cleared and inform you what can be resold, taken to the scrap yard, recycled or simply disposed of.
Any items that can be put and sold on the Internet used office furniture and equipment auctions will be photographed and described. We may also offer you our price for buying your unwanted office items. As a professional office clearance company London we will do everything to reduce your office furniture clearance costs. Please contact us today for a free quote.
Here, you will learn about clearing an office. Read on to know more about it.